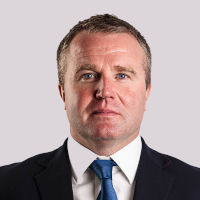 Finn Houlihan
Managing Director
Finn is the founder of ATC Tax. Finn brings great breadth and depth of experience in Wealth Management and Private Banking which spans over 20 years. He set out on his international career working as an Analyst for Reuters in the Money and FX Team and Reuters Equity and Options Team. After 5 years at Reuters he made the transition over to Private Banking and Wealth Management at RBS Private Bank where he was responsible for the South West of England providing his clients with all their Private Banking and Advice needs and laterally at The Fry Group where he was responsible for The Middle East and Spain.
He is passionate in providing his clients with clear and transparent advice in often complex advice areas.
Finn is a member of the Chartered Institute for Securities and Investments, a Chartered Financial Planner and Fellow of The Personal Finance Society, he has a degree in Economics from Queen Mary – University of London and a Masters in Finance and Investment from University of Exeter.
Outside of work, Finn enjoys spending time with his family, Sailing and supporting his local Rugby Club – Exeter Chiefs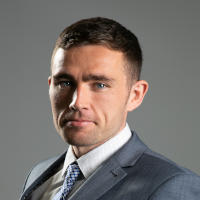 Max Porter
Private Client Director
Max completed an accountancy and finance degree in 2011, before moving into the world of personal taxation, where he spent a number of years working with UK expats on various aspects of their tax affairs at the Big 4 accountancy firm EY where he was trained and qualified as a member of the Association of Taxation Technicians.
After leaving EY, Max moved onto work at The Fry Group where he was the assistant manager of the UK Tax team. While at Frys he continued to specialise in the tax affairs of UK expats living and working overseas.
Max is particularly focused on delivering a high quality and personalised service by ensuring he is always on hand to assist clients when needed. He has continued to add to his repertoire of professional knowledge and is currently studying for the prestigious Chartered Tax Adviser qualification.
Outside of work, Max enjoys playing football and regularly attends the matches of the widely recognised greatest football team Plymouth Argyle.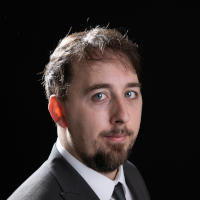 Scott Barlow
Tax Director
Scott Barlow built his career in tax on the back of stints at EY and The Fry Group spanning close to a decade, dealing with the tax affairs of individuals ranging from local sole traders, lottery winners and expats to some of the highest earners in the country. He has had a particular focus more recently on tax compliance and planning for people working or returning from the far and middle East.
He honed his skills at EY, becoming ATT qualified in the process before becoming an integral member of the international tax team at The Fry Group. Given the opportunity to mould a tax company of his own, he co-founded ATC Tax with the aim of providing a personalised service tailored to the needs of each individual client.
Scott has a BSc (hons) in Mathematics from University of Birmingham.
A keen traveller, his hobbies include outdoor tennis (weather permitting), football and running.
James Hunt
Tax Consultant
James has been working in the taxation industry for 15 years based in the south west of England and is a member of the Association of Taxation Technicians having qualified in 2006. He has provided tax compliance and planning advice to a wide variety of clients, UK and non-UK residents, self-employed and high net worth individuals. Prior to co-founding ATC Tax, James worked for 3 years at The Fry Group primarily handling the UK tax requirements for clients of the financial planning arm. Before that, James worked for 9 years in two stints at EY, where he was trained, and at PKF Francis Clark, one of the larger regional accountancy firms in the UK. It was at EY that James met his fellow ATC Tax co-founders and vowed that they would some day establish their own business.
Outside of work, James enjoys playing tennis at a very low level, learning Spanish at an even lower level and supporting his hometown club AFC Wimbledon.