Serving Clients on a global scale
ATC Tax is a specialist tax consultancy with global reach from our offices based in the UK. We are proud to boast a staff of qualified and experienced tax advisors – all of whom work to provide solutions for our clients' tax needs whether based in the UK or overseas.

About Us
ATC Tax was created as a company with the aim of providing straightforward and reliable UK tax planning and compliance services for all or our clients.
Our Services
As a trusted partner we support our clients with all forms of UK tax advice. View our services to see exactly how we can help you.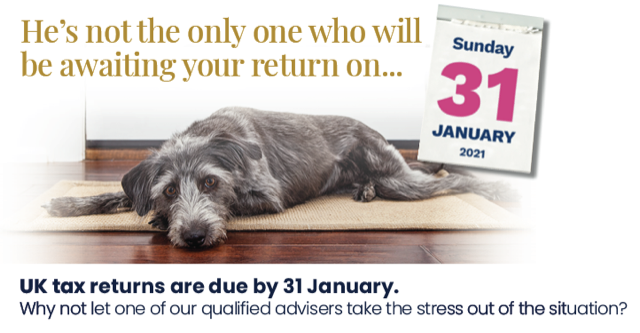 Contact us for a complimentary review. 
Our team can assist with tax returns covering the following areas:
Non-Residents
Moving to the UK
Leaving the UK
Double Taxation Relief
Non-Resident Landlords
Property Taxes
PAYE & Pensions

Domicile & Remittances

Termination & Gratuity Payments
Self-employed, Freelancers & Consultants
Landlords
Capital Gains Tax
Property Sales
High earners (£100K+)
Savings Income
Investment Income
Partners & Company Directors
Pension Income
Moving to the UK Tax Guide
Moving back to the UK, or even spending more time here than you have previously, might impact your finances more than you think, particularly if you have been away for a long period or this is your first time living in the UK.
Understanding the UK tax system can be difficult, but it's vital that you get to grips with it. Creating a clear plan before you move can ensure you don't pay more tax than you need to.
This guide should be used as a starting point to highlight some of the more common areas for you to contemplate before making the move. The information included in this guide is of a generic nature and should not be interpreted as advice.
Financial Times
Expats stranded by pandemic face heavy tax toll
Keep abreast of significant corporate, financial and political developments around the world.
15 February 2021
Express
Inheritance tax set to be reformed in March budget – will a wealth tax also be introduced?
'Finn Houlihan, the Managing Director at ATC Tax, theorised on what is likley to be announced in March'
20 January 2021
Business Advice
2020 Lessons: How to manage taxes effectively in 2021
'Tax expert Max Porter, Private Client Director at ATC Tax, offers advice on what to expect and how to handle your taxes in the coming year. '
12 January 2021